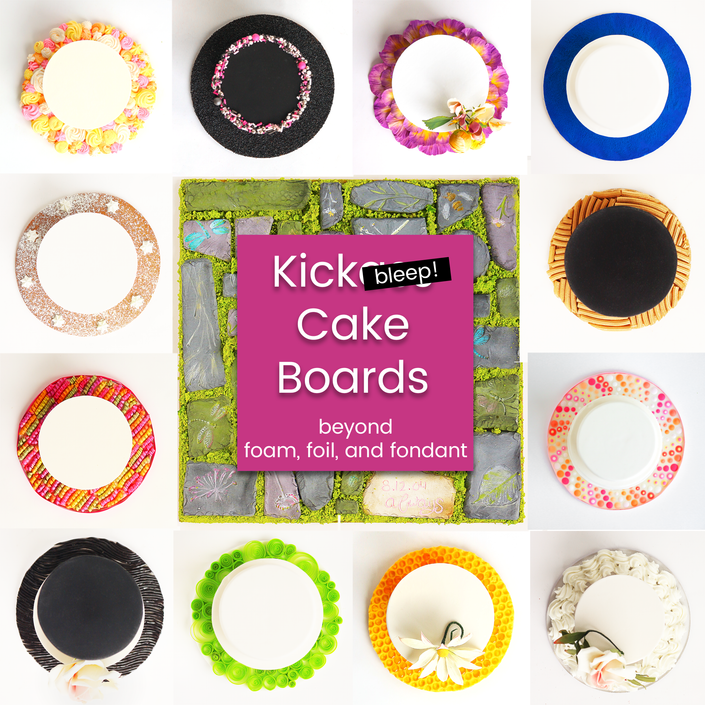 Kickass Cake Boards
Beyond Fondant, Foil, and Foam
Want to make your cakes pop with that extra little somethin'-somethin'?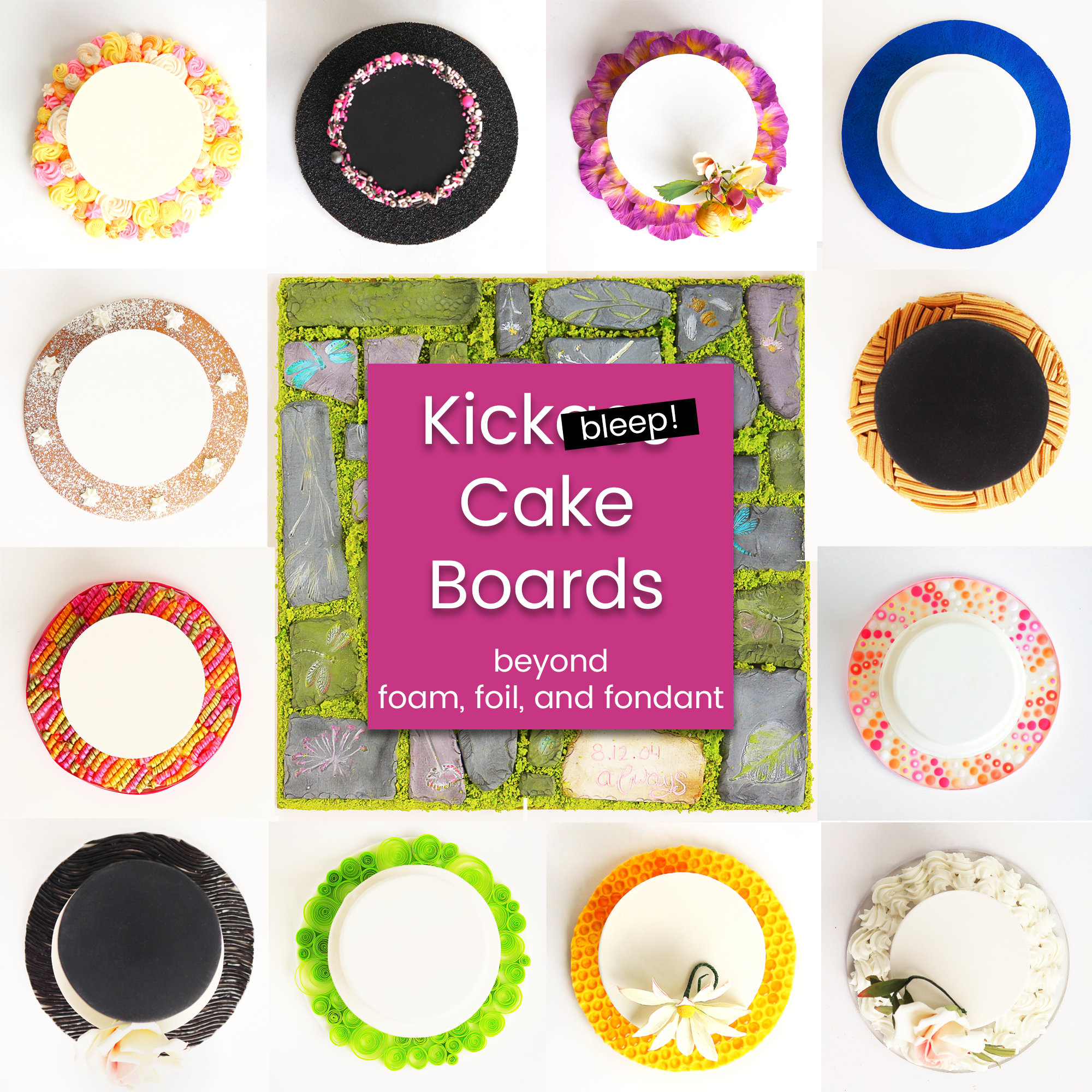 Kickass Cake Boards is full of innovative cake board design how-tos, ideas, and inspiration to take your cake presentation to a new level!
And every last one of them is made with FOOD... it's edible!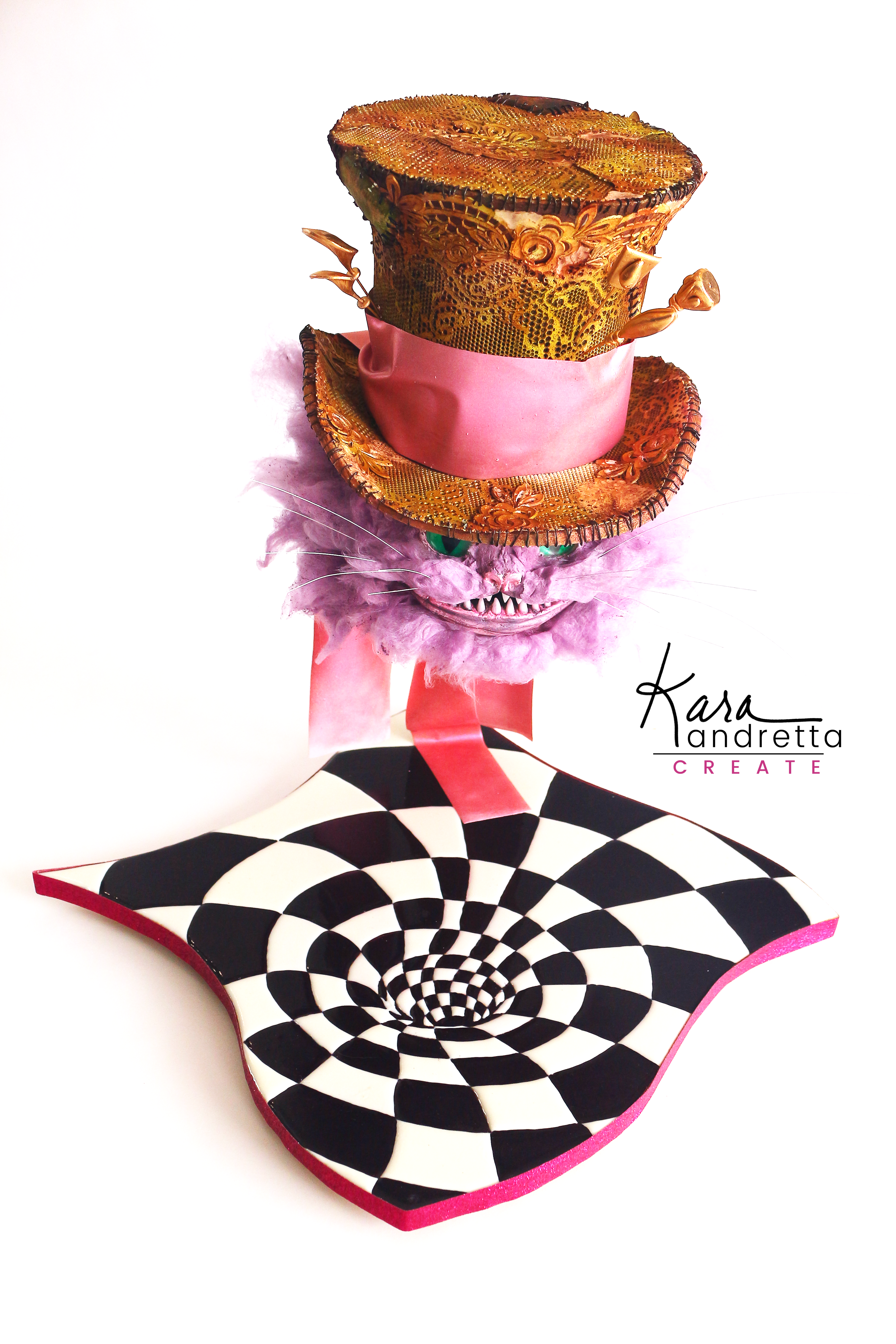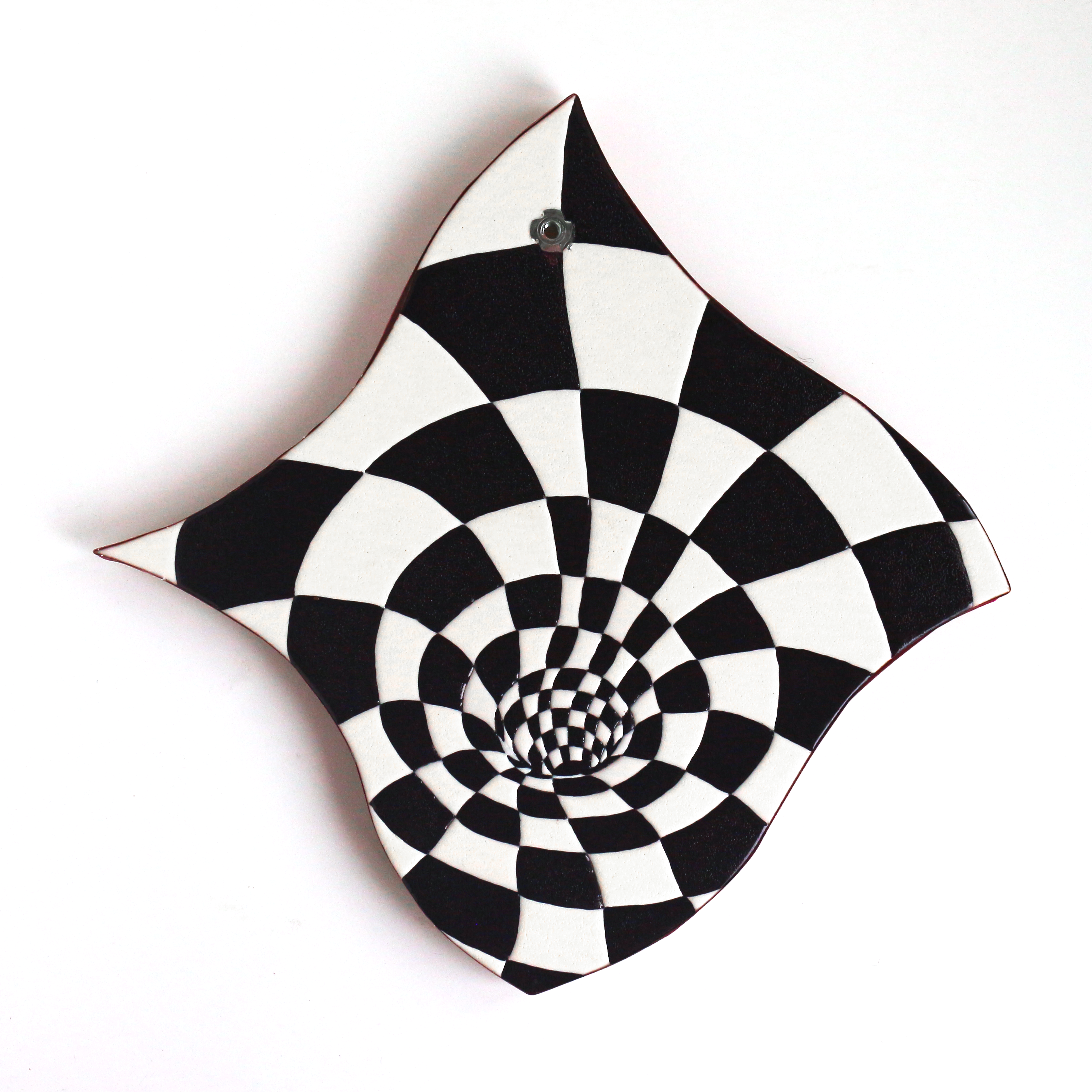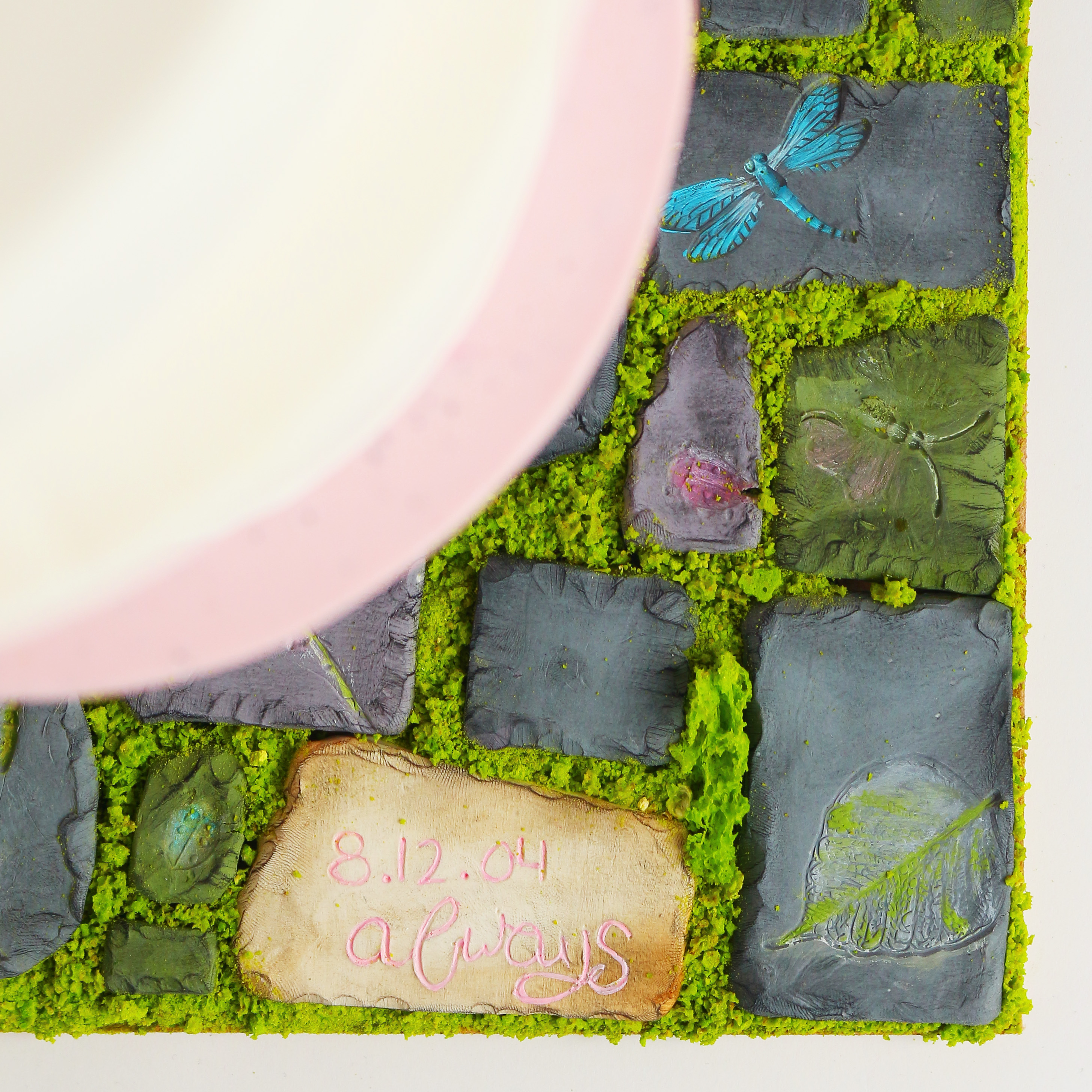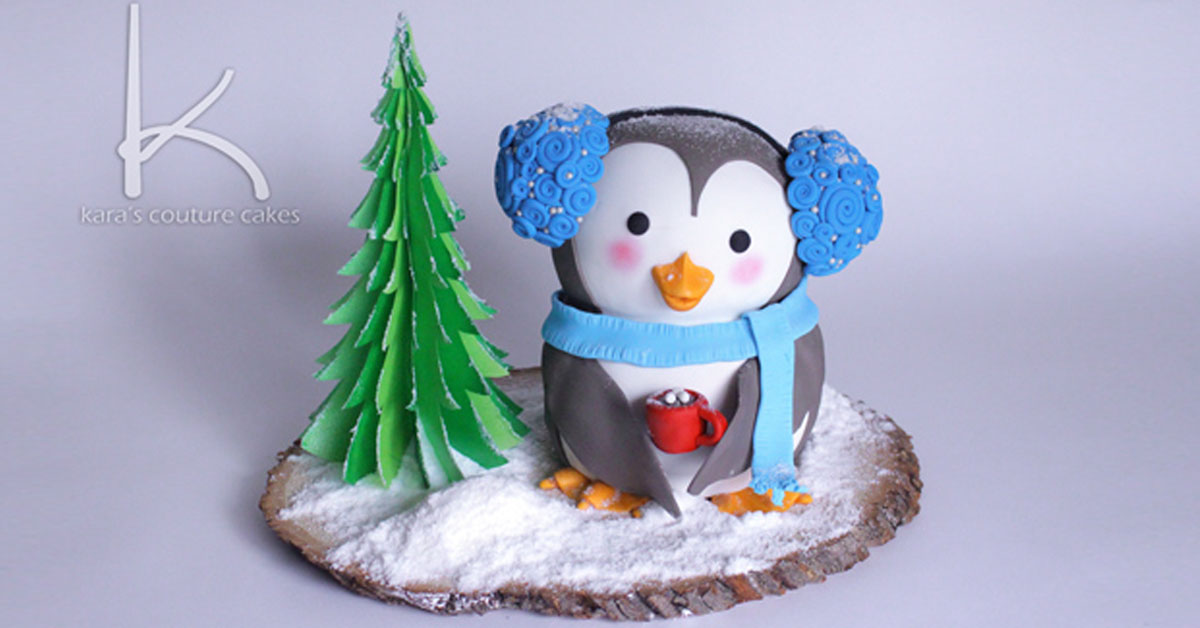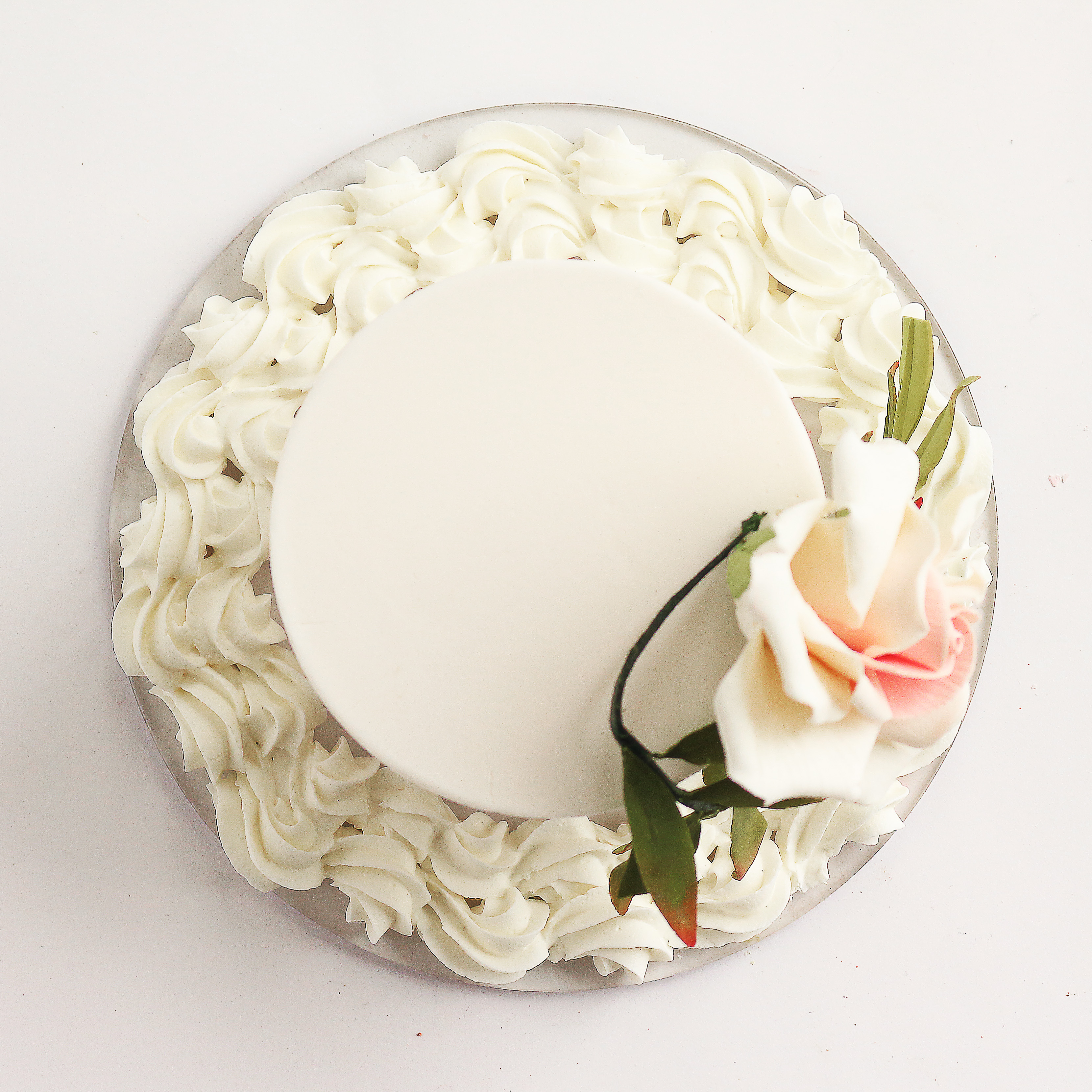 Of course you want to reimagine your cake boards!

I think we're all a little tired of fondant, foam, and foil-covered cake boards... it's what we've been doing since the 80's.
Especially now, when cakes are a bit smaller as gatherings aren't the same - the cakes should still be the star of the show and need to bring even more joy to these weird times. And your designs are fabulous and they are BEGGING for a cool accessory designed just for them... the cake board!
(And let's be honest... because if you're a biz owner you can charge more for your cakes when you do this!)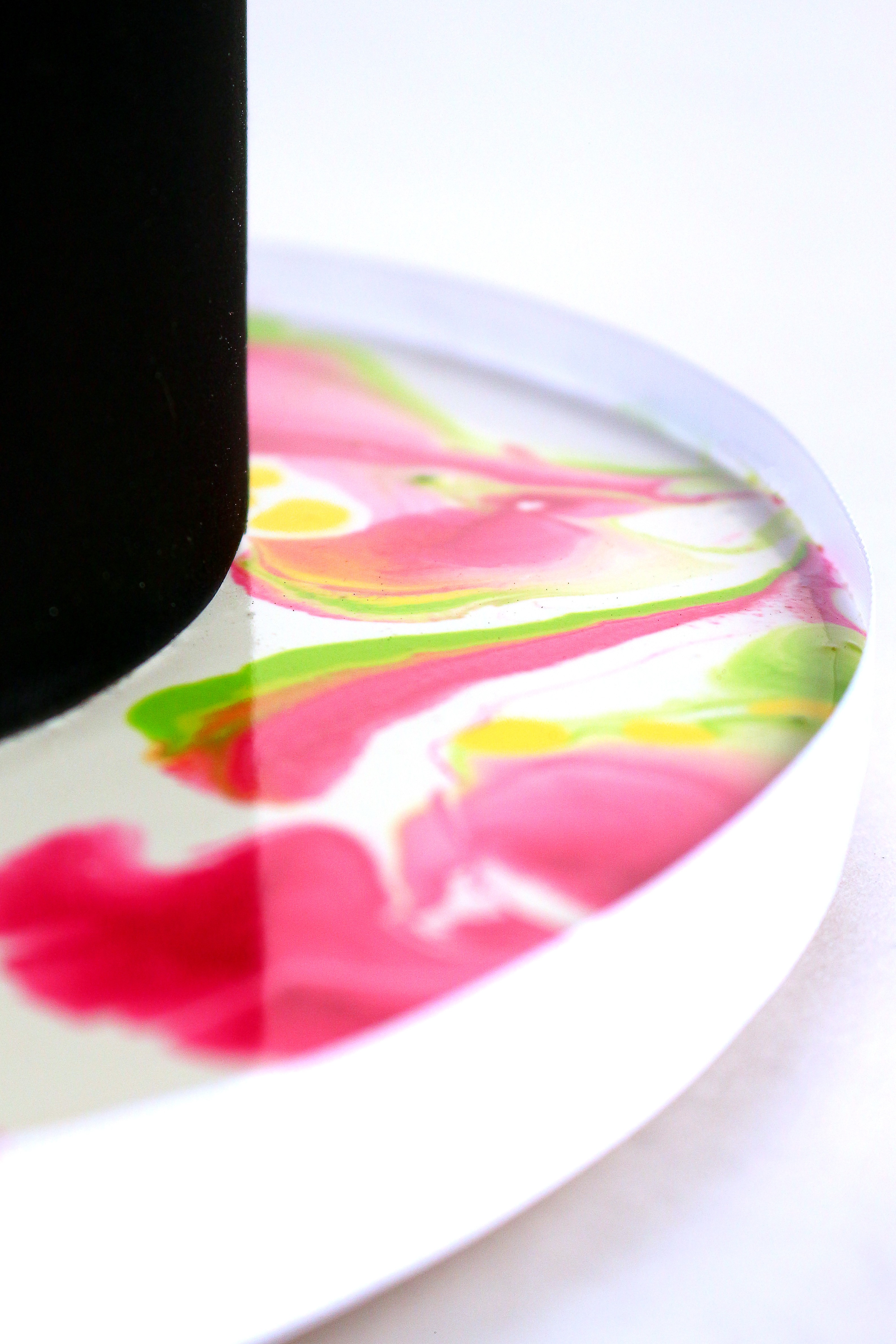 When cake shows are a thing again, you'll want to really impress the judges - THIS WORKS!
And if you're simply tired of simple cake orders, designs that feel bland or are just "Hey! Can you make this design I found on Pinterest?", and you want a way to bump up the presentation this is how you do it!
Techniques and methods for elegant wedding cakes, simple birthday cakes, and novelty cakes all included. And once you begin, your imagination will overflow with your OWN unique ideas! Your cake designs will never be the same.
Sometimes all you need is something to crack open that "out of the box" creative eye get you started :)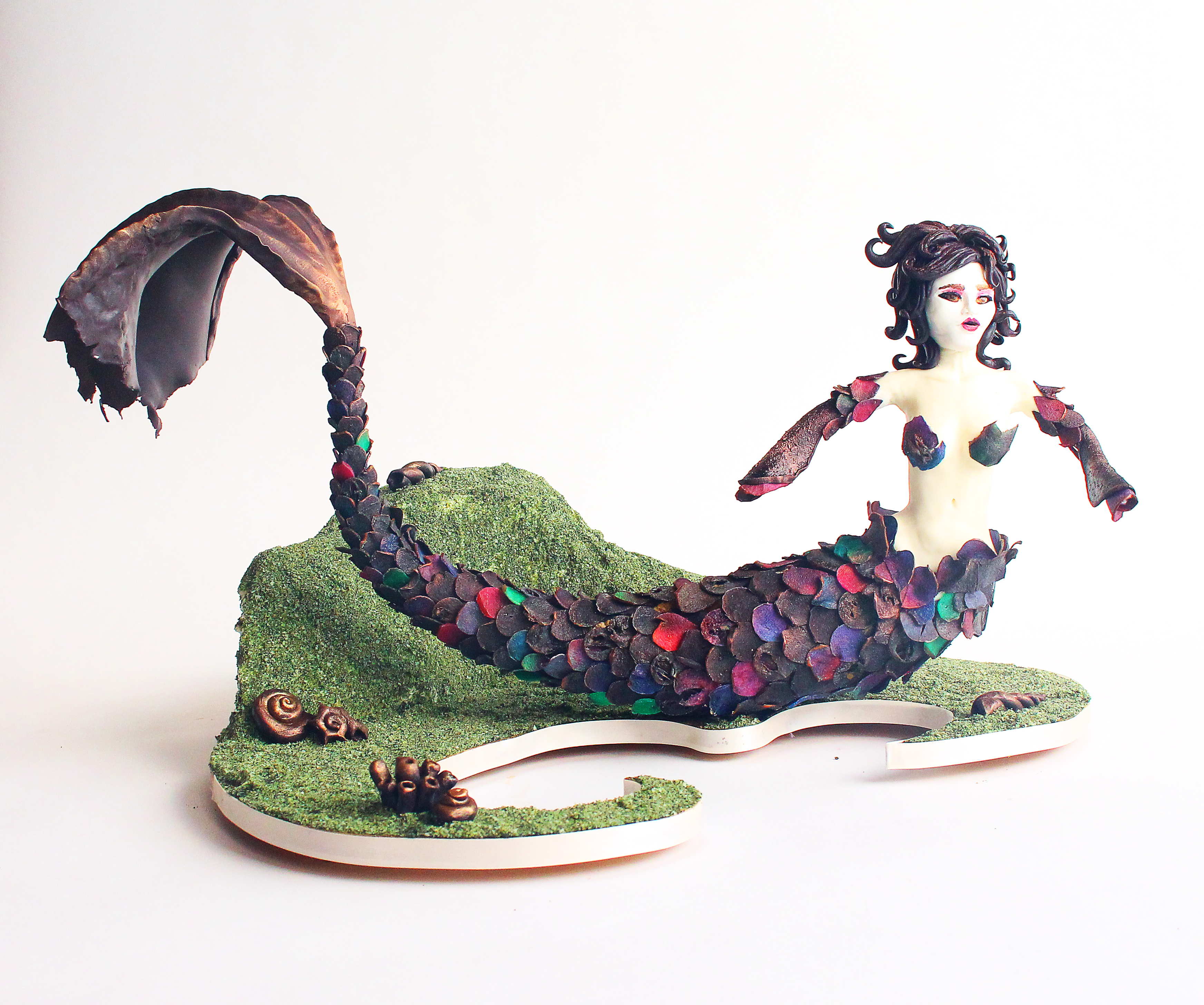 29 individual inspirations and tutorials so far (keep reading, I'll tell you about what that means!) including but not limited to:
meringue

edible flowers

herbs

isomalt

mirror glaze

royal icing

cookie

powdered superfoods

gumpaste

wafer

soooo much more!
Each individual cake board idea is its own tutorial and ranges from 3 minutes to teach to 29 minutes. Most are 5-8 minutes long. Seriously, that is how simple an amazing cake board can be!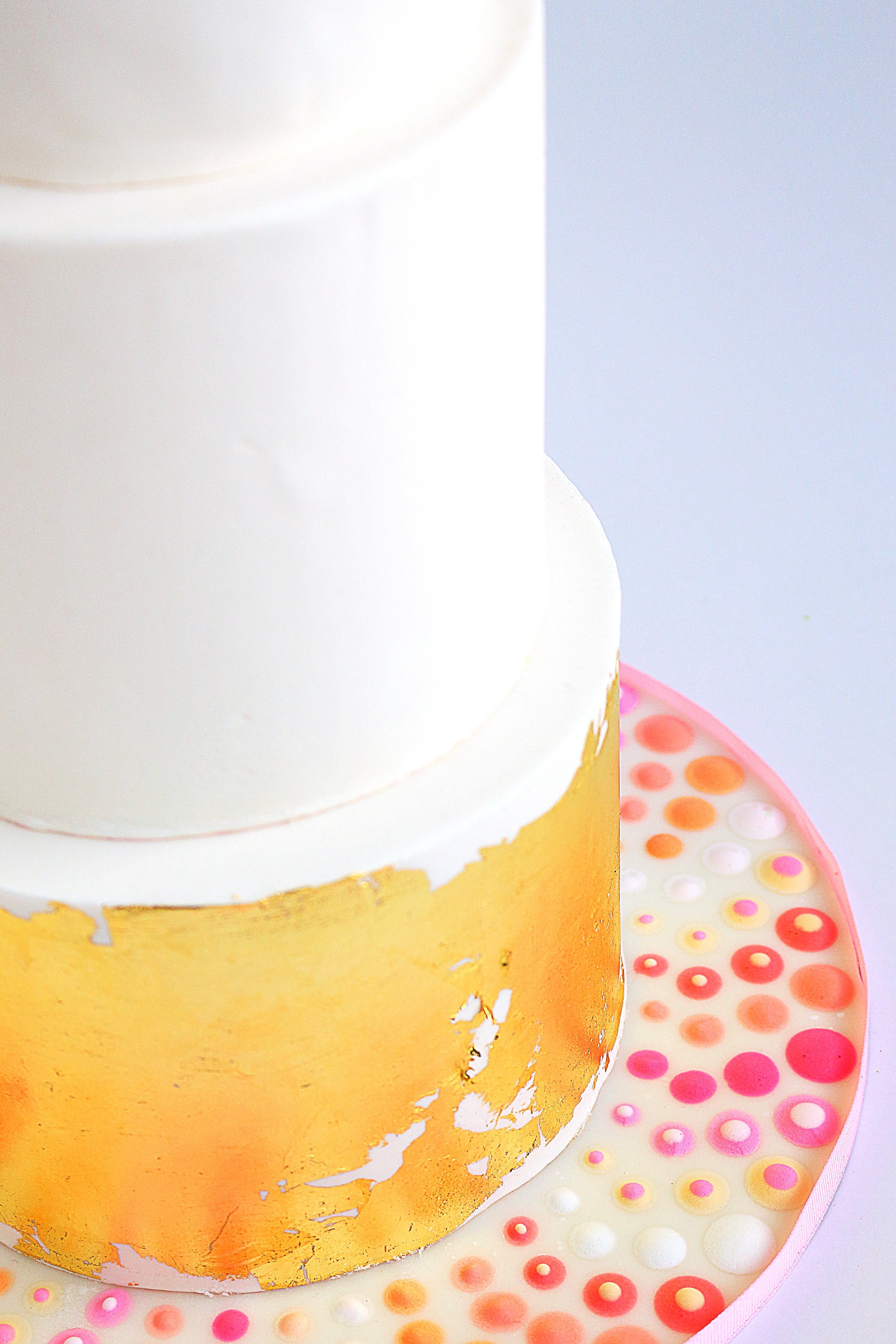 BONUS!
While this tutorial collection is originally published at 29 tutorials, there are TONS more ideas I have brewing so I'm doing something revolutionary for you...
Whatever the price is that you buy this tutorial at now, that's your price forever BUT I'll keep adding to the collection as inspiration strikes! Over time, the price will probably go up as the collection increases, so whatever the price is right now is the lowest you'll ever see it... But you'll only continue to get more as the weeks and months go by :)
Hop on in, the royal icing water is fine!
Get a peak inside of my head, what has been brewing for over a year at this point... If you love innovative, imaginative, whimsical, outside-the-box creativity, this is it!
Ignite your imagination...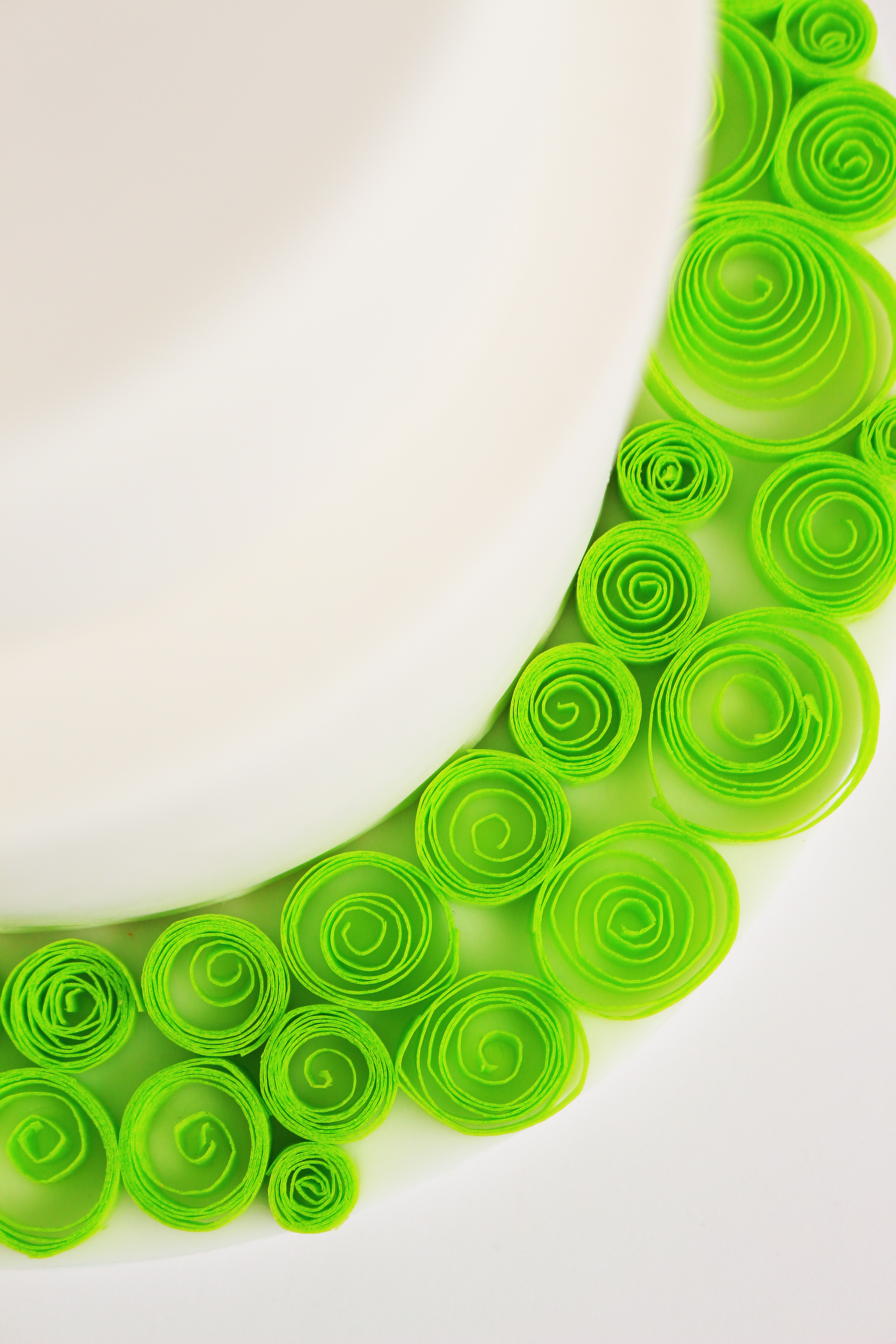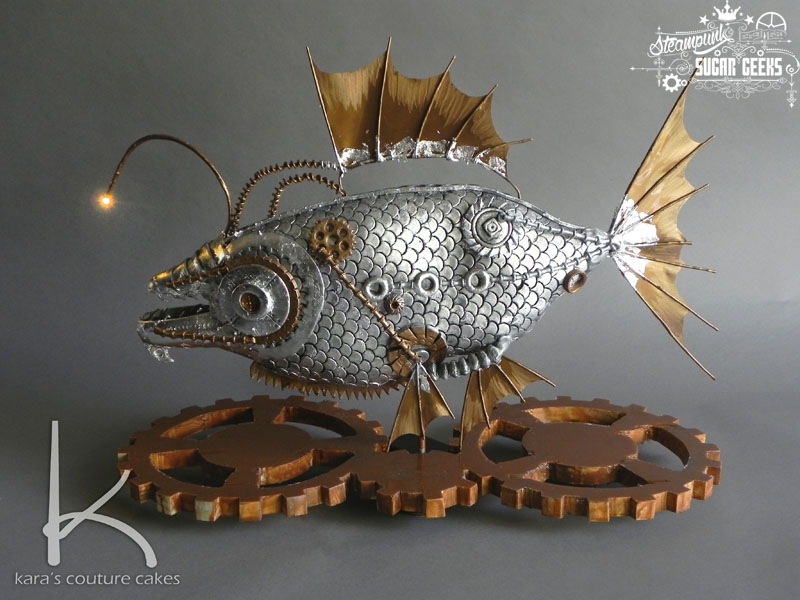 Enroll in the tutorial now and join the KickAss Cake Board movement!
See you inside!